Of all the new combinations at Wests Tigers in 2018, one decade-long friendship between three Grand Finalists could be the driving force behind Ivan Cleary's side. 
Having come through the New Zealand Warriors juniors and first-grade system together almost a decade ago under Ivan Cleary, Kiwi Test forwards Russell Packer, Ben Matulino and Elijah Taylor will reunite once again at Wests Tigers in 2018 to write the latest chapter in their shared history. 
Together, they played in Grand Finals, Test matches, and a myriad of club games before the potent combination seemingly drew to a close when Packer and Taylor left the Warriors at the end of 2013. And while their respective rugby league journeys have varied since that day, what has never wavered is their friendship and history, which will rekindle again in 2018 as they lead the way for Wests Tigers.
Russell and Ben first crossed football paths over a decade ago — playing against each other as baby-faced teenagers before being selected to take part in the same New Zealand U/16 High Performance camp in 2005. Over six hours away from their respective hometowns, what would form over those four days at the Kings College in Otahuhu was a friendship between the two that would only strengthen as the years went past and their footballing careers became even more inextricably mixed.
"I feel like I've played with or against Russ for a long time now," Matulino recalled with a laugh. "I first played with him when I was 14, and we've been close friends ever since."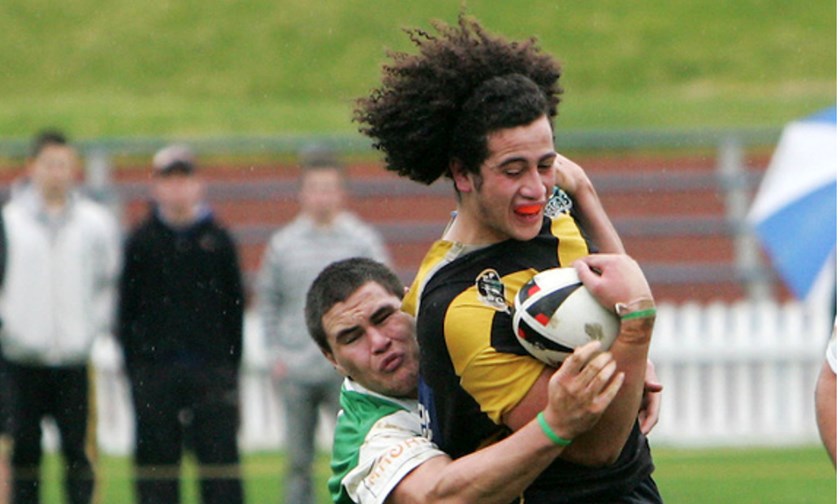 One of the first players to join "the bus" at Wests Tigers in 2018, the 29-year-old Matulino is perhaps better equipped to talk about Packer than most. He played under his captaincy in the 2006 Junior Kiwis team, alongside him in the New Zealand U/18 side and against him in the now defunct Bartercard Cup competition in its final year back in 2007 — Matulino for the Wellington Orcas, Packer for the Central Falcons. 
Standout forwards despite their age, Matulino and Packer joined the Junior Warriors side in 2008 but soon found themselves around the first-grade side under Coach Cleary. It wouldn't take long, either, for Packer and then Matulino to get a taste of the NRL — Russell debuting first in Round 8 before Matulino got his shot a month later — with the former dropping back to end the year as part of the Junior Warriors side. 
Time spent training with first-graders and tackling fully-grown men had clearly benefited the pair, with the duo named as part of the 2008 NYC Team of the Year. Their leadership and ability took the Junior Warriors within a whisker of claiming the maiden NYC premiership — bowing out in the dying moments of their Grand Final qualifier with a last-gasp try to the Brisbane Broncos.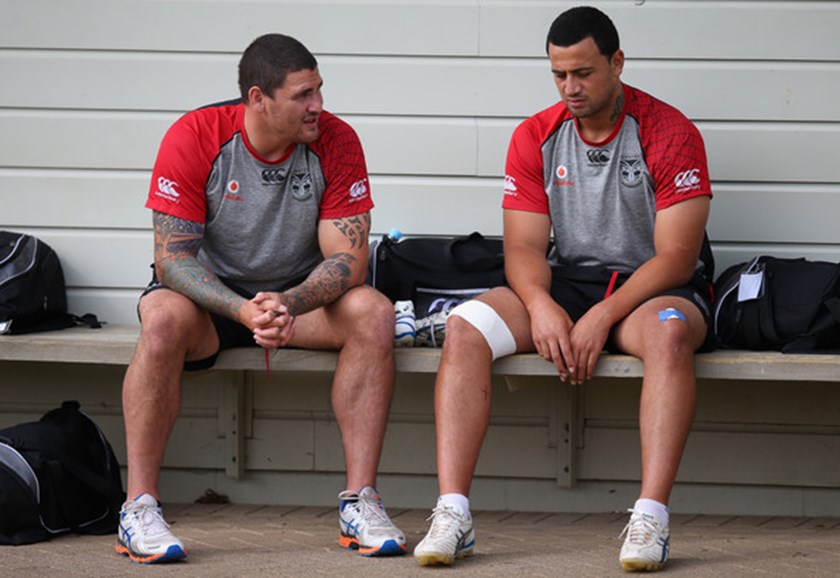 It was there, however, that their friendship found another in Elijah Taylor.
A gutsy forward with tremendous defence, the Hawera-born product — like Packer and Matulino — stood out as a junior. Despite his rugby union background, Taylor had featured in junior representative league sides, and even played against both Packer and Matulino in the 2007 Bartercard Cup for the Tamaki Titans.
Having watched the two powerful props make their debuts, Taylor was next in line to make the transition up to first-grade before injury struck at the eleventh hour, denying the youngster his shot at the big time.
"I didn't debut as early as I should have, Taylor recalled with a smirk that clearly still ires him today.
"I think Ben debuted and then not long after that Russell debuted, and then I was supposed to debut.
"I was just doing the captains run before the game when I did my hamstring and then my ACL.
"Ivan was really good with me throughout that time; I played with the 20s again through to the Grand Final which we won, and then I finally got the call up early in 2011.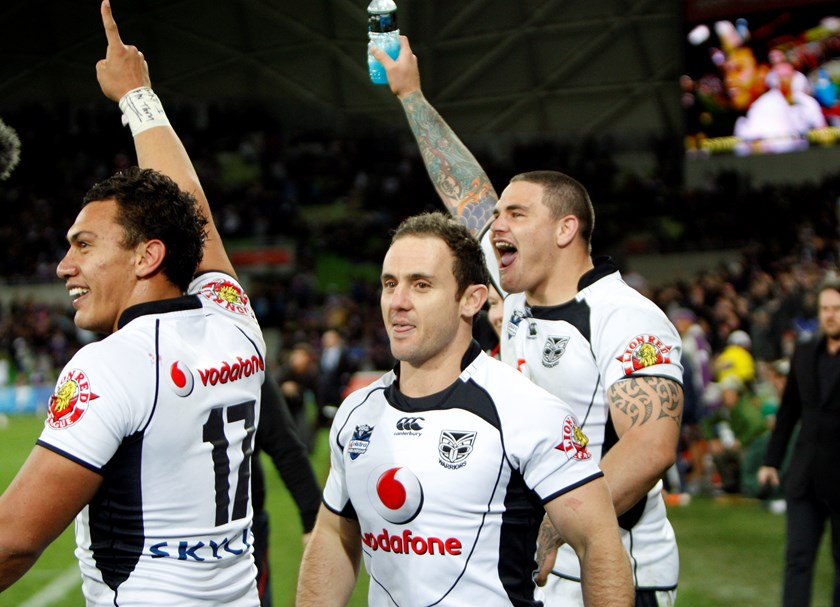 "There was a group of us that had come through the 20s team together and had trained together under Andrew Souter and Tony Iro. We all stepped up to first-grade together — there was Bill Tupou, Shaun Johnson, Russ, Benny and myself— we all came up together and knew each other really well.
"I think the biggest thing that brought us together was the fact that we were real products of the Warriors' system," Taylor enthused. "We'd had the success of the Grand Final the year before but we were proof of how the profitable the 20s could be. Before then, we had no pathways over there. There was no real '20s to reserve grade to first grade' progression back in the day; it was just do your best to get a reserve grade spot and hopefully you'll get a first grade spot after that, and that was all there really was."
Taylor was right on one thing in particular — a team that played and bonded together at the junior level had something few teams before ever had. And it didn't take long to show on the field, either, with he, Packer and Matulino all helping lead the way in the Warriors' 2011 premiership charge.
"The team we had that year was pretty good," Taylor reflected.
"Kevin Locke was in great form, Jimmy Maloney was great, Shaun [Johnson] was just coming on to the scene, and nobody really knew how to stop him and we just had a great winning feel. It was also Ivan's last year too so there were lots of factors that helped us get all the way to the Grand Final.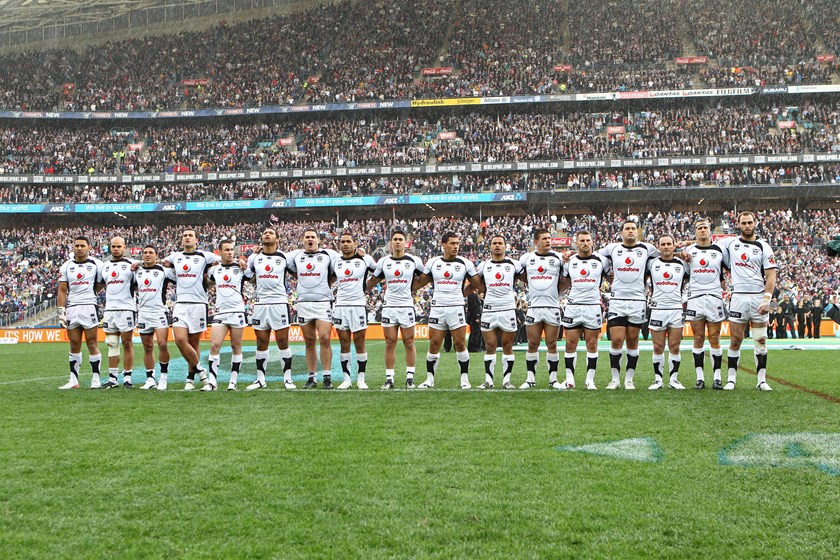 "The biggest thing that people forget is that not only is that the last time the Warriors made the Grand Final, but the club played in all three grades on Grand Final Day.
"We had such good depth, and that was down to Ivan."
The Cinderella story wasn't to be for Cleary's men, who fell at the final hurdle to an in-form Manly-Warringah side in the Grand Final. Taylor himself crossed for the Warriors, but the Sea Eagles never looked like losing as they emerged with a 24-10 win in front of a sell-out crowd.
Ivan, himself, would head off to Penrith to replicate the same rebuilding process he had done over the Tasman, and the Warriors never managed to reach the same heights again — losing their last eight games the following year which saw new Coach Brian McClennan's tenure end within 12 months.
Taylor would join him at the Panthers two years later, while Packer signed with the Newcastle Knights — leaving Matulino as the only remaining member of the group still attached to the Warriors.
But like all things in rugby league, it didn't take long to come full circle, and Cleary soon found himself at the helm of a challenging rebuild at Wests Tigers in 2017.
With Taylor already in the side and playing arguably career-best football, Cleary unsurprisingly sought to reunite the trio that had already established such a rich history together. 
Only this time, they were more experienced, more determined and smarter than before.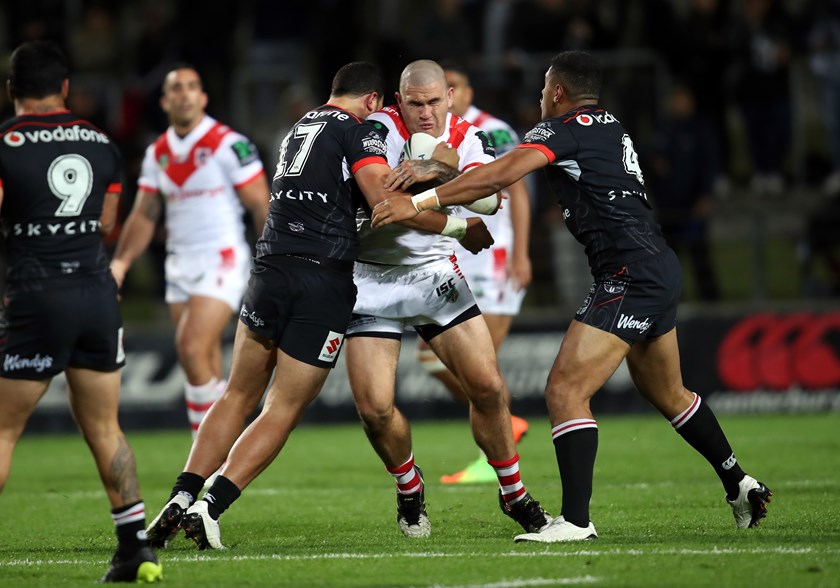 "The three of us are all really different to each other," Packer said. "On and off the field.
"We've played the majority of the first part of our careers together; Ben and my wife are really good friends off the field, and our families are really close too. 
"But we're different, and that's a good thing.
"You don't want too many players in the same team who play the same way; we all provide something different to each other and we each have a unique skill set that we bring to the table when we play."
For someone who has played 22 Tests for his country and a highly sought-after acquisition in the off-season, Matulino hardly shows it in the way he carries himself.
Elijah Taylor puts it simply as humility.
"I chatted a lot with Ben before he signed," Taylor admitted. "I was off contract too and had looked around, but when I saw they had both signed, it was a huge deal for me. 
"They're experienced and they know the game, and I felt that's what we were missing — some real aggression in defence and with our carries of the football.
"Those two both bring that, so it would be silly not to stay here with them and be a part of that."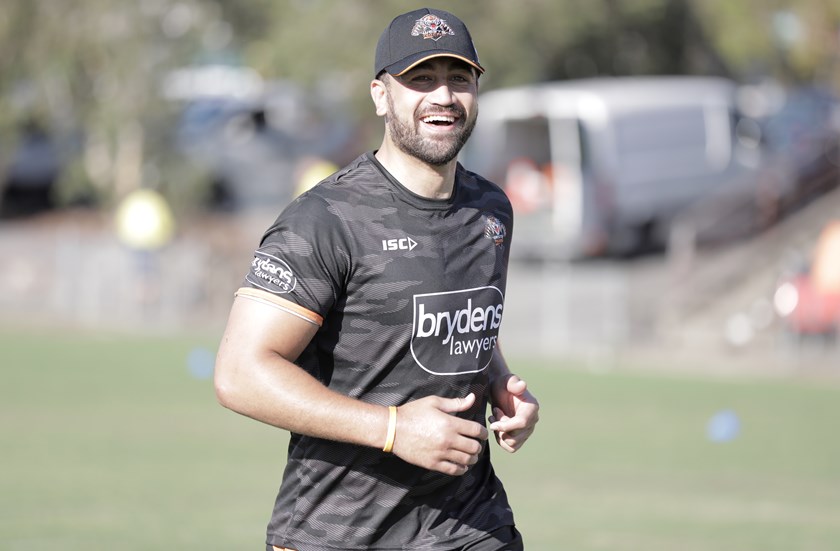 "I think what I really admire about Ben is the way that he never changed," he continued.
"He played first grade when he was really young and he played for New Zealand when he was really young but he never changed. He stayed exactly the same — even when he progressed from 20s training up to first-grade training, he was the same guy and carried himself the same way.
"On the field, he's got it all. He's one of the top props in the game in my opinion.
"He can whack people and he has a huge motor, and I think he's only going to help this team.
"The same thing goes for Russell," Taylor continued.
"He's always been a leader and when the chips are down, you know you can count on Russ to help get you out of a situation. Playing prop coming through the grades isn't easy when you're taking on seasoned veterans, but he was always the first to put up his hand for a tough carry and get us a quick play the ball.
"That's something that has rubbed off on me — the way that he leads. " 
"Russell is what you want in a teammate," Matulino said of his front row partner.
"He's a well-spoken player and when he needs to say something, he gets his point across pretty well. He's a leader with his aggression on the field, but also off it too." 
And while they might differ in their journeys and approaches to the game, all three are united by their shared history and belief in something beyond them — the team.
"We've been in different teams for a long time, and we've been professional rugby league players for over 10 years now," Packer said. "And while being familiar is good, it's not normal; people come and go as we've seen here and that's the nature of it now across the game.
"It's good to be around friends, but this team is more than that.
"2018 is more than just three old mates playing a game. It's about 36 guys coming together and playing good football, and we're just three blokes that are going to help out in that process.
"Old friendships help, but they're not everything — this team is everything."
"I think that's why it's so special to be back here with these boys now," Matulino added. 
"The last time we were together we played in a Grand Final and that was a special year for us that we look back on now and remember. But that can't just be the past; we're definitely looking forward to creating some new memories together and under Ivan at this club and that's our goal."
"Old friendships help, but they're not everything — this team is everything."

Russell Packer