Not even Luke Brooks can quite believe how fast five years has passed.
Back in 2013, on the hallowed turf of the Sydney Cricket Ground, the 18-year-old playmaker crossed the white stripe for the first time as an NRL player, and left behind him one of the most memorable debuts ever seen in a Wests Tigers jersey.
It had rugby league fans of all kinds waiting for what was to come from the halfback, and five years later, there's certainly mixed opinions on what the 23-year-old has achieved.
On one hand, there's a 2014 Dally M Rookie of the Year Award, 53 try assists and more tries from a Wests Tigers halfback than any before him in history. There's match-winning field goals, superb intercepts and moments of brilliance attacking the try-line that show there's definitely a talented player there.
But for many, the success Brooks has achieved hasn't lived up to the hype; Wests Tigers have not played finals footy since 2011 and for some, that falls on Brooks' shoulders.
Like it or not, that expectation an pressure is something that the halfback has played with for his entire career so far, and likely will for the remainder of it.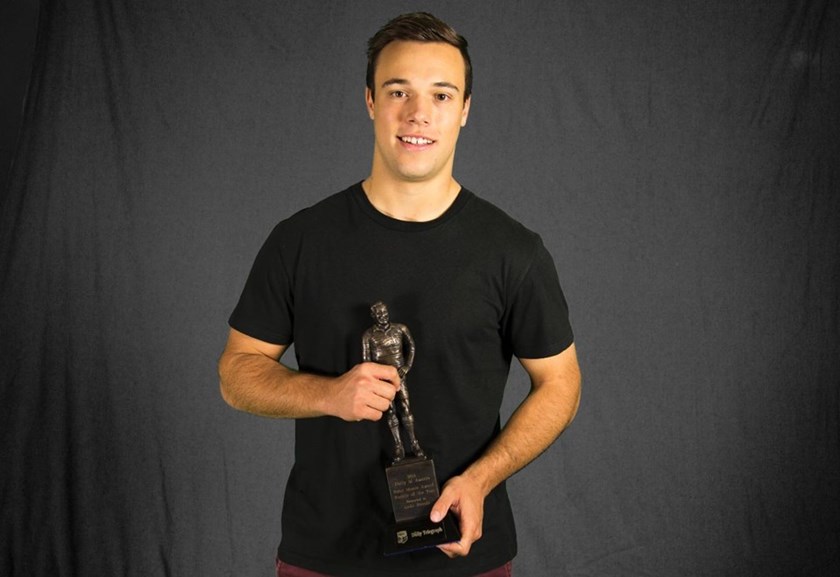 And yet, while many would struggle to handle the pressure, it's something that Brooks has learned to adjust to, with several new faces — including Ivan Cleary — key in helping that happen.
"I think it's been great having a lot of fresh faces come in here," Brooks said.
"It's a bit different for me seeing a lot of new players, but I think it's helped me. It's made me want to train harder and try to match the energy that they're bringing in training.
"For me, the new guys have helped a bit with that pressure. 
"Having all these new players eases what I have to do and the focus on me. I haven't really been talked about in the media for 12 months now and that's the way I like it.
"I can just focus on my game and doing my thing for the team, which is exciting.
"The biggest change I've seen in myself over the years is my view on what a good game is.
"Once Ivan came in, he changed my view a bit — he wants me more to be worried about the way I'm directing the team and controlling the game plan that he's set out.
"In the past, I'd be more worried about how many tries or try assists I'd get because I feel that's what I get judged on. I guess Ivan has just really helped with that confidence to know that I've had a good game based on what he wants me to do for the team."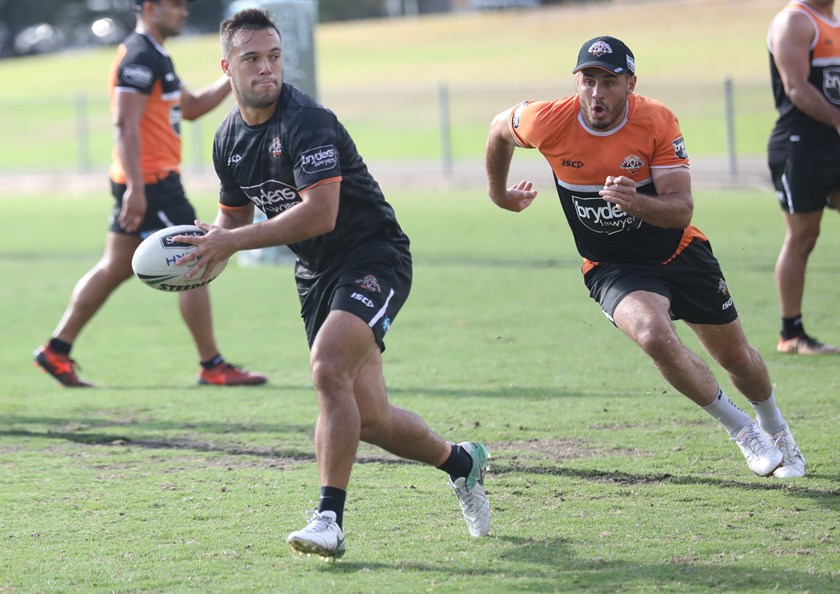 For the first time in his career, Brooks will play alongside a fullback and five-eighth that carries more experience than he — Josh Reynolds' high-profile move from the Bulldogs will see him join Brooks in the halves while Tui Lolohea looks set to win the number one jersey following James Tedesco's departure.
On the surface, the trio paint a great contrast to each other in the way that they play, but for the Holy Cross product, there's a real positive to be had in that going forward.
"I think Tui [Lolohea] had a great World Cup for Tonga; he looks like he'll be playing fullback for us so it'll be good for me and him to work on our combo," he said. "Josh [Reynolds] as well, he brings a lot of energy and is passionate about what he does, so it'll be great to work with him.
"I think that's what we need — I think we'll work well together where I can run the team and set the game plan and he can play what he sees and play a bit off the cuff with Tui out the back.
"I think we'll have a nice mix there and a bit different to years gone by."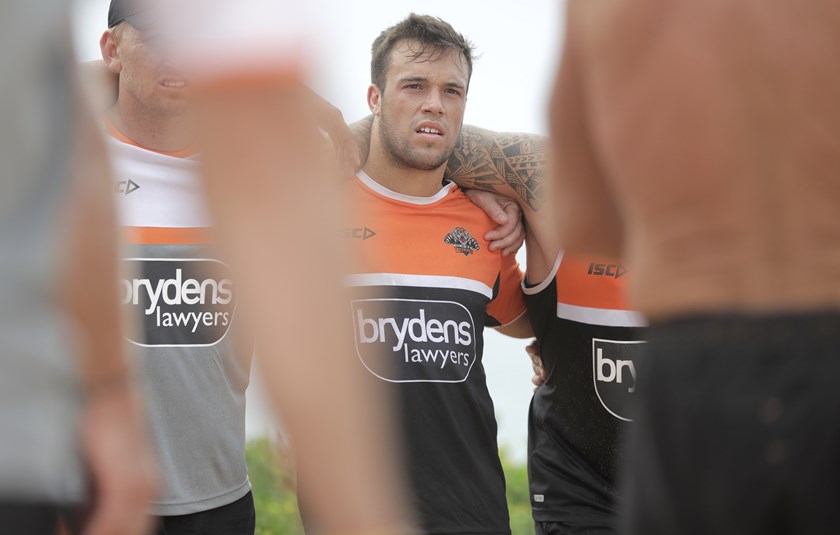 Five years on from his memorable debut, Brooks will likely reach 100 NRL games in 2018 — becoming the first player in Wests Tigers history to feature in a century of games for the club in the number seven jersey. Naturally, Brooks has seen a fair bit in that time — including plenty of hype for the season ahead — but says there's a genuine excitement about what's to come in the year ahead.
"We're going to be a different side to years gone by, and I think that's exciting," he said. 
"I think the fans are going to see a team that plays exciting footy. 
"We've got the players in our side that suit throwing the ball around, and I think it would stupid of us not to play the way that suits us. I think towards the end of last year we started playing like that a bit — throwing the ball and moving teams around — and that worked well."
I think the fans are going to see a team that plays exciting footy. We've got the players in our side that suit throwing the ball around.

Luke Brooks