For every young player, the approach to pre-season is the same.
Regardless of their background, hype or expectations, their approach to those first few days in early November carries with it the same mentality and motivations.
Prove to your coaches and new teammates that you belong.
Prove to yourself that you can crack it in the NRL.
Prove to everyone that you're here for the long-term.
How that motivation manifests itself in the day-to-day is different, but at the heart of it, is the same. It's the reason why teenagers move away from their home towns, drag themselves up at 5:00am for training, push themselves to their limits in the gym and commit to discipline off the field — just to do it all over again the next day.
Sam McIntyre is no different to any youngster in that regard.
Born and raised in Port Macquarie, the talented Newcastle Knights junior made the tough move down to Sydney 12 months ago — leaving family and friends behind — to try and chase an NRL dream. There were no guarantees of an immediate NRL debut (in fact, being on a Development Squad contract meant the exact opposite) but it was a move he felt compelled to make.
"Without doubt, it's been the best move of my footy career," he reflected, 12 months on from his trip down the M1 Motorway from Newcastle to Concord.
"I've just learned so much and I'm just so happy where I am right now.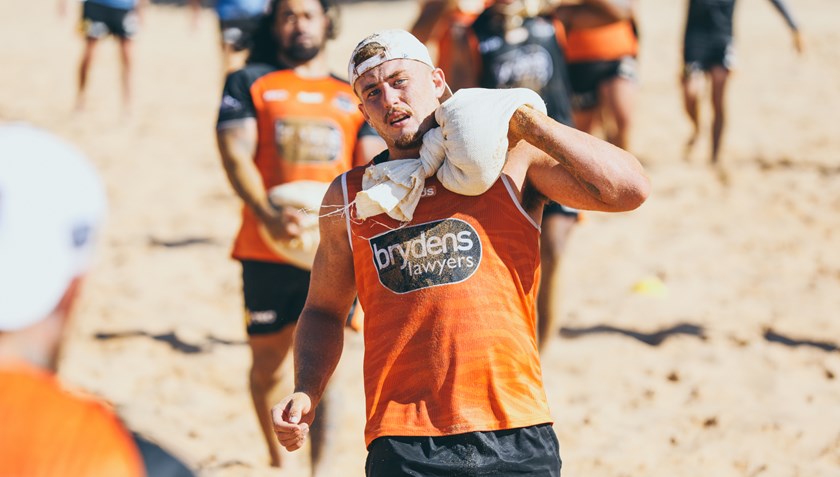 "I knew I couldn't play NRL at all last year so it just allowed me to train as best as I could and do everything I could to better myself and get ready for a big year."
Having progressed quickly from the club's Jersey Flegg side through to the Intrust Super Premiership competition, the end of the 2018 season brought with it a close to one chapter in McIntyre's career and the start of a new one — now eligible for first-grade selection with the chance to really turn some heads at the start of 2019.
If only things were that easy in reality.
While trying to focus on the eight weeks between seasons and getting himself in perfect physical shape to resume pre-season training, McIntyre was wrestling with grief, heartbreak and an array of emotions that few on the outside could see.
The loss of his best friend — who was tragically found dead on board a superyacht in the Greek islands — had broken the final week of the season, leaving the young man to work through the sorrow over what was supposed to be his time off.
"I found out about it all the week of our reserve-grade semis," McIntyre reflected.
"I think what rattled me most was just how everything came pretty quickly. I tried not to think about it during the off-season and take my mind away from it, but it was the worst thing that's ever happened to me and the worst feeling I've ever had.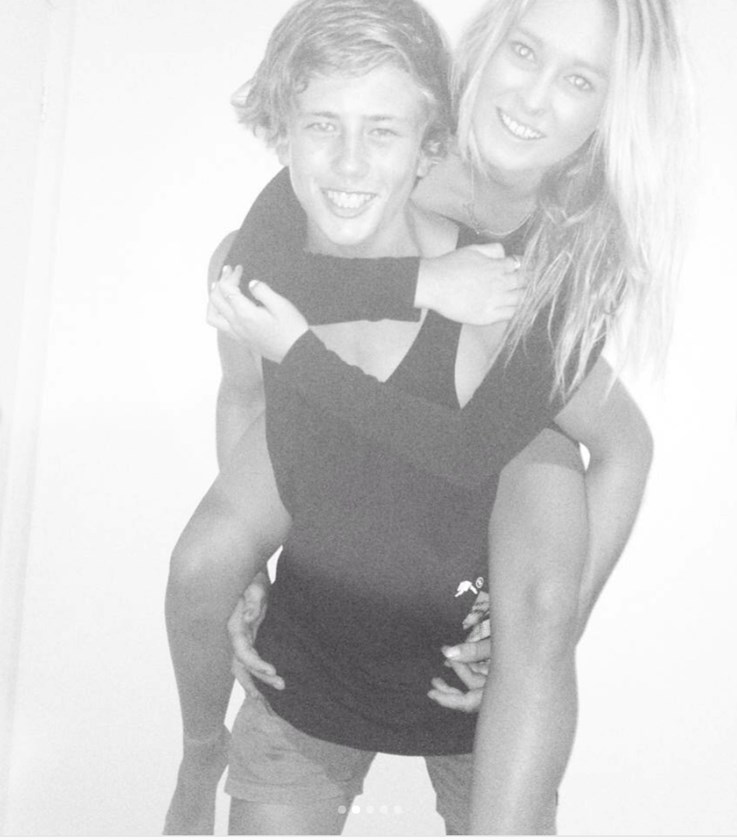 "There didn't really seem like much I could do to escape it.
"It was good to take my mind off it with my family, friends, girlfriend... anything, really, that gave me an avenue to think about other things than what happened."
The most important outlet, though, became his training.
Already determined to work hard and put himself in the best possible shape for 2019, McIntyre began to turn the heartbreak in to motivation for his training. At sunrise, over lunch, whenever was free, Sam and an old friend Josh laboured away inside the walls of Blue Phoenix Health in Kurri Kurri to work as hard as they could.
To everyone else, he just looked like another young man working hard in the gym.
But there was a reason behind his incredible determination.
"Training kind of just became the way I dealt with everything that was going on," he said. "I just wanted to give everything I had — head down and become fitter and train every day. I wasn't taking too many days off, and just did as much as I can.
"I'm not really one to have much of a break anyway because I don't like to lose anything but I just felt like being active and letting it out that way was really helpful.
"I think the thing with Sinead… I don't want to talk too much about it, but even though her life was cut short, she lived more in her 20 years of life than a lot of people do in 80 years. She tried to do so much with her life, and it taught me just to give everything you've got while you can. I don't want to waste any opportunities because you're missing out on things; I just want to live my life the way she did.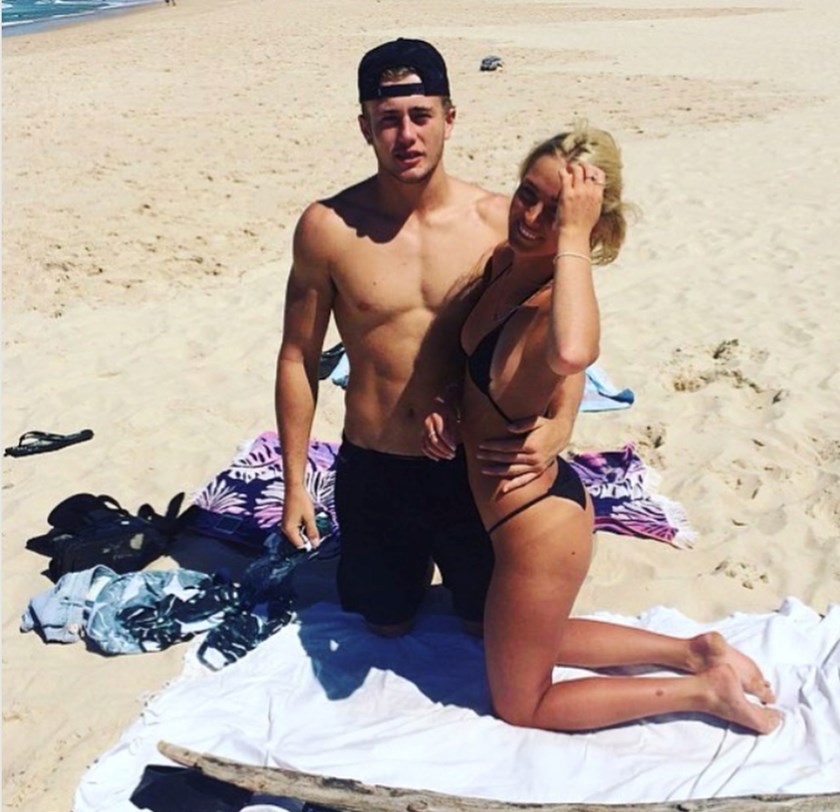 While devastating to realise, it was a lesson that struck a chord with McIntyre.
"Ever since then, it's just how I approach life," he continued.
"I want to give everything I can every day.
"I don't want to be somebody who trains, does a bit of first-grade and then drops off the radar. I want to be a consistent first-grader and one that keeps going forward. I want the best life I can have for myself and my family and future family one day. It's not about good or above average for me, I just want to be the best I can be."
When McIntyre returned on day one of pre-season, it was clear just how strong he was — both on field and in the gym as he led the way with his physical performances, but also with his mental fortitude.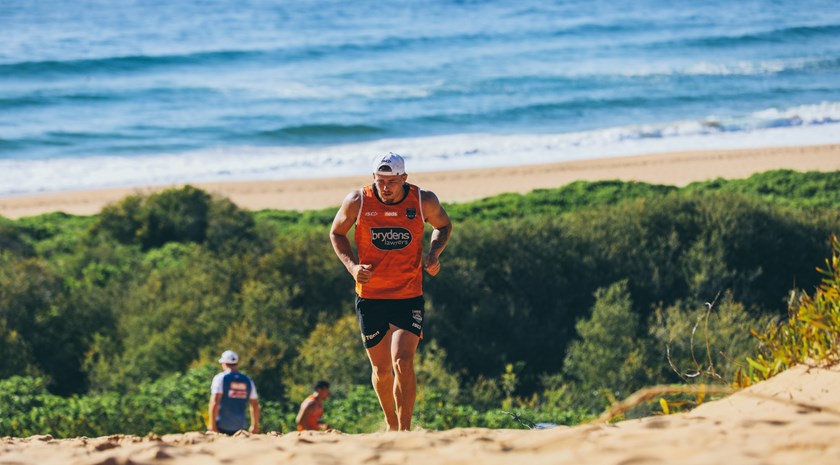 The determination that was there before had magnified, even if what was on the outside didn't always reflect what was within.
"With time, everything feels better but not always," said McIntyre. "I still have my moments and still have my times… it's something I can still cry about.
"But I don't try to think about missing her.
"I try to think about all the times we had as kids growing up on the beach, laughing together, and the things that she taught me.
"I try and use what has happened to teach me moving forward and use those lessons."
I don't try to think about missing her... I try to think about all the good times we had.

Sam McIntyre
The arrival of a new coach to Wests Tigers in the shape of Michael Maguire has brought with it the opportunities for players that many would expect — the chance to impress the new staff and put their best foot forward ahead of the new season.
A month out from pre-season trials, there's no real way of knowing whether that opportunity will transpire in to anything for McIntyre this year.
However, there is a certainty to both Sam and others, that he will do all he can off the back of an off-season that has seen him turn his sadness in to strength.
"I didn't know what to expect when he [Maguire] started here, but he's certainly bringing out the best in everyone and bringing out the best in me," he said.
"He's easy to talk to and you can see that he's really passionate about what he believes in.
"After all that's happened, that's definitely something that I'm big on."