Michael Maguire certainly didn't mince his words post-match.
Having watched his side almost hang on for a tight win over the Gold Coast Titans, only to see a late Phillip Sami try snatch a late win at the death, the Wests Tigers Coach told it as it was as he spoke to the media afterwards.
Calling on his players, coaching staff and club as a whole to "own the performance", Maguire implored for the attitudes of inconsistency to change.
"That performance is unacceptable for where we're at," Maguire said post-game.
"I'm sick and tired of the ups and downs of performance — it's as simple as that.
"We need to change that. That's what this club has been.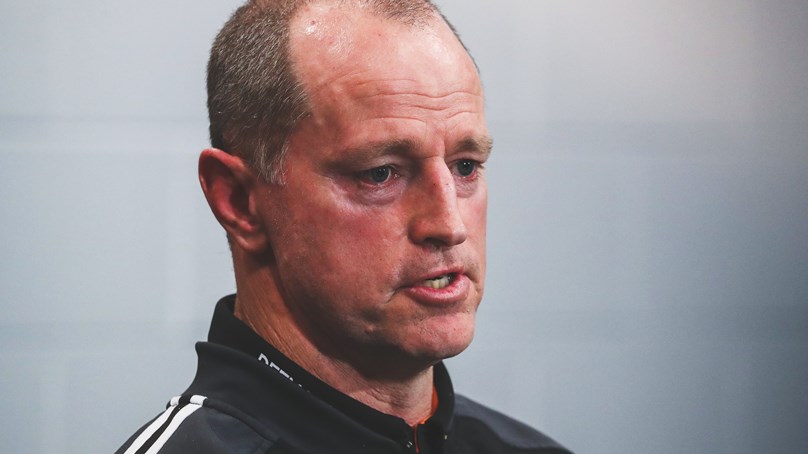 "I didn't want to say that but that's the truth," he continued. "The truth is that we need to fix it as a playing group, a coaching staff and everyone. We need to fix the way that our club does things around the way we perform.
"People talk about whether or not we win the big games or challenge the big teams or play less against the lower teams. That's [about] character. We need to fix that and we need to fix it fast because I've seen a bit of it over my period.
"We've got to own that performance and be very honest about that because we've got to come out next week against Canberra."
Wests Tigers put in their entry for Try of the Year
Having twice led by double digits early in each half before allowing the Titans back in the contest, Maguire said much of the result simply came down to attitude.
"That's what the actions of both teams showed," he said when asked about the desire shown late on each in half.
"If you can't be hungry enough to win a game of football then you need to look in the mirror, and those are the sorts of things we need to be honest about.
"Maybe the result shows that [complacency] because we didn't do the things we said we were going to do. Our preparation was about doing what we did for the first 15 minutes... but [then] it was poor execution and discipline — all things that as a club we're striving towards [fixing]."