Wests Tigers are deeply saddened by the passing of former Director and Chairman Mike Bailey OAM, who passed away peacefully surrounded by his family on Sunday, 20th June.
A long-time supporter of the Western Suburbs Magpies and, in turn, Wests Tigers, Bailey was elected as the Chairman of Wests Ashfield in 2011 — serving also in the role as Director and Chairman of Wests Tigers during this time.
Bailey forged a strong career in the media world, working for numerous television organisations and radio stations including long periods at both Channel Seven and the ABC.
A remarkably well-respected and caring man, Bailey was awarded the Order of Australia Medal (OAM) in 2020 for his extensive service to the community — a recognition for the genuine consideration he had for those around him.
Wests Tigers Chair Lee Hagipantelis and CEO Justin Pascoe paid tribute to Bailey's service to the club and community.
"On behalf of all at Wests Tigers, we are extremely saddened by the loss of Mike and thankful for all that he has done for our club," Hagipantelis said. "Following my appointment as Chair, I regularly reached out to Mike and am eternally grateful for his incredible assistance, unwavering support and helpful advice.
"I consider him a true friend and mentor and my deepest sympathies and thoughts are with Mike's family — his wife Helena and son Michael — during this time."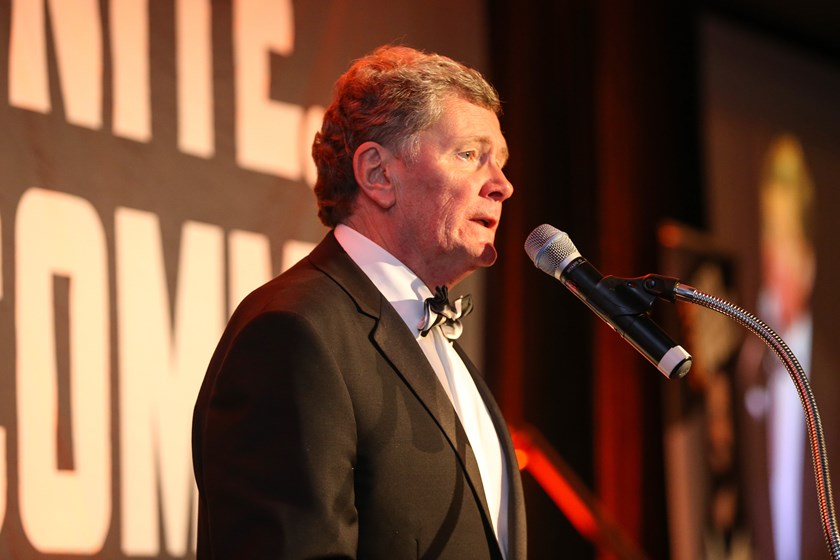 "Mike's commitment to Wests Tigers was of the highest level and his contribution to this club will not be forgotten," Pascoe said.
"He was a true gentleman and always willing to assist Wests Tigers wherever he could, giving the time for others before himself."
Wests Ashfield CEO Simon Cook said Bailey would be deeply missed.
"The news of Mike's passing is devastating," Cook said. "Mike was a mentor, a friend and a beautiful human being. The staff and I will miss his smiling face, his wisdom, loyalty, and his unwavering support."
The thoughts of all at Wests Tigers are with Mike's friends and family during this time.