We get to know Wests Tigers recruit, Oliver Gildart! 
Welcome to Wests Tigers — how has the past couple of weeks been?
It's crazy to be here. The boys and all of the staff have been really welcoming since I've arrived. I really can't wait to get going. I'm looking forward to getting to know all the boys. It's been a pretty crazy two weeks — it's all happened pretty fast. I got the message that I'd be flying in 10 days, so I packed up my life and here I am. The flight wasn't too bad … the only bad thing was I brought the bad weather with me.
How excited are you to play in the NRL?
It's always been my dream to play in the NRL. I was handed the opportunity to come and represent this great club — I jumped at the opportunity.  I've watched this club for a long time now. Gareth Ellis — another Englishman — was very successful here and hopefully I can also make my own history here. I've played against Gareth in the Super League. My old man and his old man are good friends. I know the kind of player he is from playing against him. I've seen what he's done here, winning multiple player of the year awards, he's loved over here. It's great to see English guys in the NRL.
Did you grow up watching the NRL?
I used to watch it all the time. I used to love watching Benji Marshall — a Wests Tigers legend — I used to sit back in England and watch his highlights. I've watched NRL since being a young kid. The time zone makes it hard to watch all the games, but I was always watching the highlights and absolutely love it.
What are your goals for season 2022?
The goal is to get a starting spot and then perform as best as I can — do my job for the team. The top 8 is something Wests Tigers haven't made for a few years, but that would be awesome to achieve.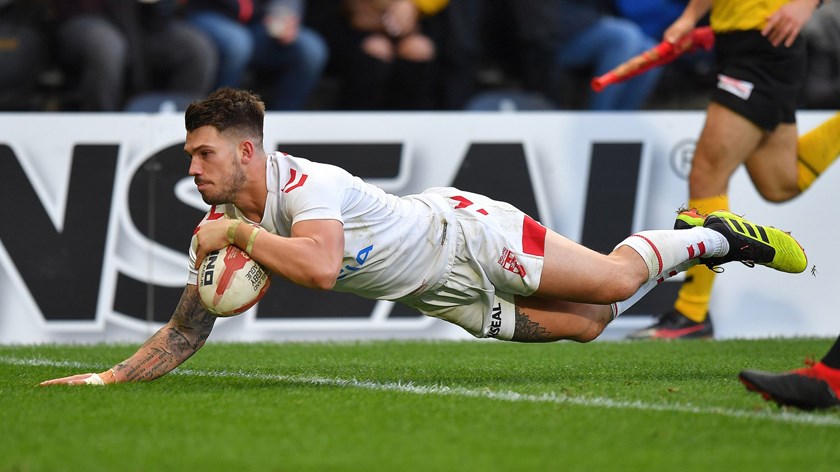 2022 is a Rugby League World Cup year — we guess you would be pretty keen to land a position in the England team for the tournament…
That would be another dream come true. The World Cup was cancelled this year, but I don't think that's a bad thing for me. It gives me a year to develop as a player. I'm hoping to become the best player I can possibly be.
Who are you looking forward to linking up with at Wests Tigers?
I'm looking forward to playing and training alongside James Roberts. He's someone I've watched a lot of. As a centre, I like to think I have a similar style to him. His speed is frightening and I'm looking forward to working with him one-on-on and learning off him.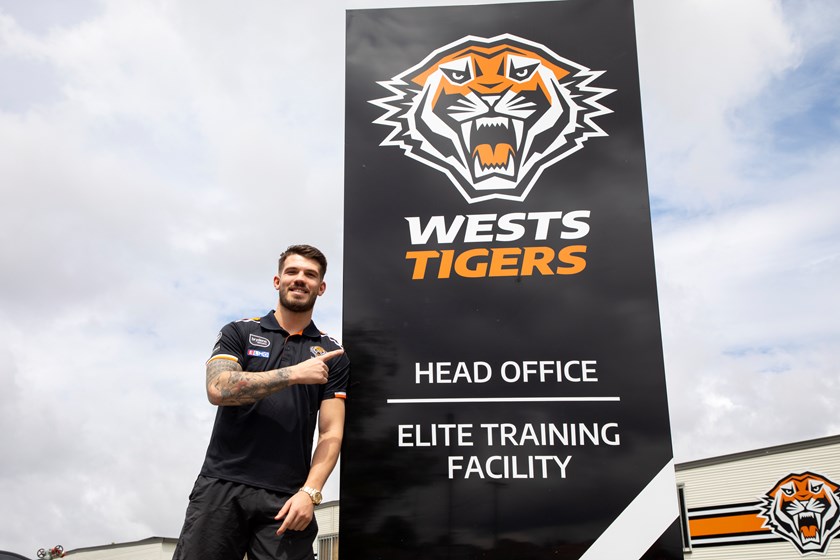 How much are you looking forward to playing under coach Michael Maguire?
Madge came to Wigan and transformed them into a winning side. I was a bit young, so he didn't coach me, but he put the system in place, which fed through to the academy, which has helped me into the player I am today. I know what Madge is about and I'm looking forward to getting to know him, and hopefully he can improve me as a player.
Away from footy, what are some things you want to do while in Australia?
The country is obviously unbelievable — there's a big list of things I'd like to do. Back home, I'm big into my fishing, so I'd love to do a bit of sea fishing here. I'd love to see some things I don't get to see back in England. 
We hear you are a big Manchester United fan…
Yes, that's true — I'm a massive Manchester United fan. We're not doing that well this season. I've followed them since being a young boy. We're not in our glory days at the minute, but I'm hoping we can turn it around soon.  There are quite a few Liverpool fans here at Wests Tigers — Robbie Farah and Adam Doueihi love them. It just means I'll have to rock up to training in a Manchester United shirt (unless we lose and then it'll stay at home).